Weaving code, performing time, arranging silence, design for all the projects I never did and for a society that moves beyond gender..what if, and why not

︎about
︎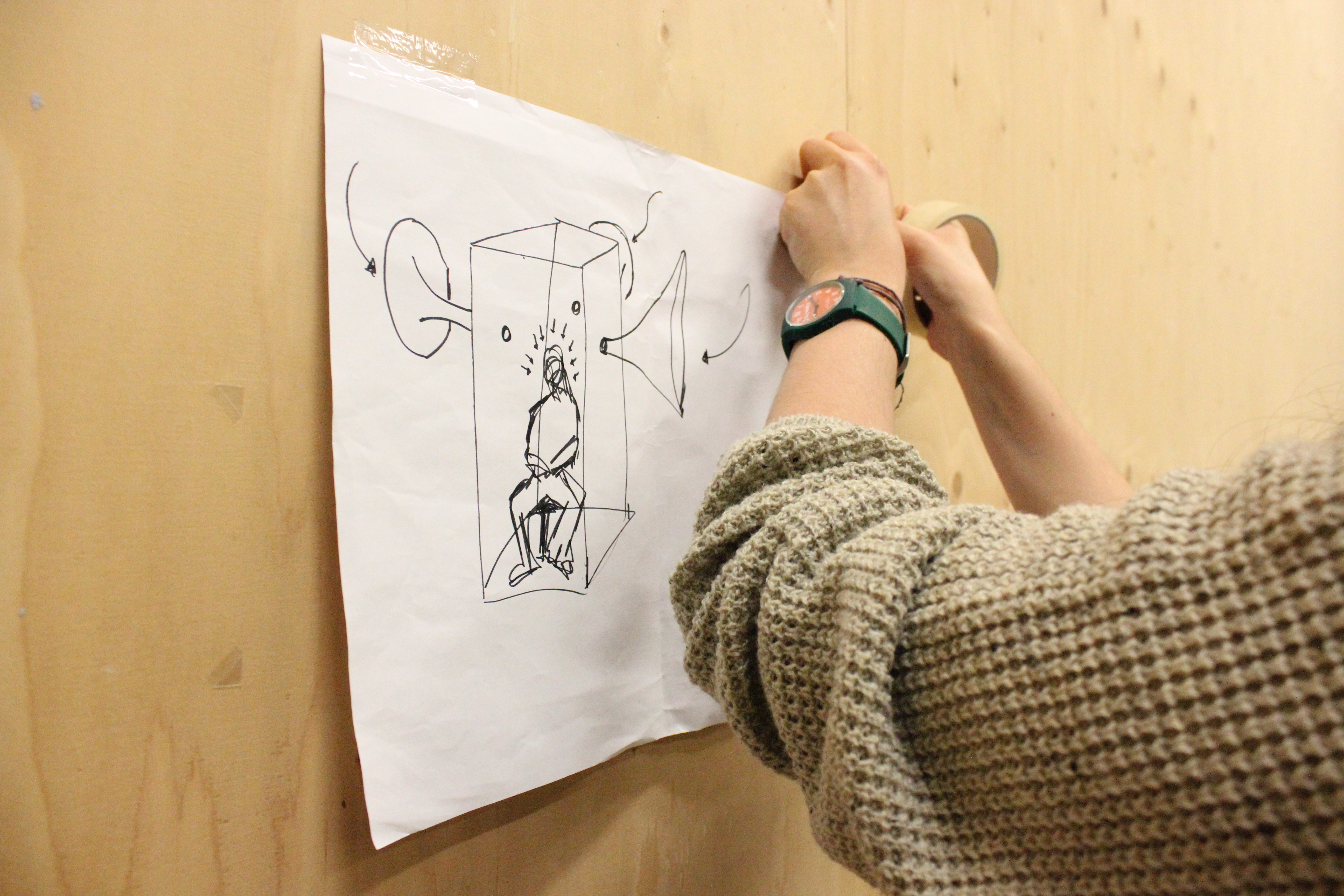 Craft and design. Hybrid technologies. Queering up design.

The challenge is to find and explore possible connections. In a closer look, there is a thread that links all of my works, in not necessarily a progressive line. In that, social and political cannot be excluded in the description of many of my works.
I believe that our role as designers is to apply design thinking in every possible aspect of human -and non human- activity, but mostly, provide a so called
creative exit
(as Gregory Bateson would name it) of which the world today is in desperate need.
Half Greek, half Italian, one half of ︎
</unravel;>
and 1/7th of ︎
Corrrective
, a Central Saint Martins graduate from the Design and Interaction pathway and a background in Cultural Anthropology.
Features
︎ItsNiceThat

︎Creative Unions

︎Central Saint Martins Museum and Study Collection
Talks
updated soon
Exhibitions

︎Tate Exchange, Avant-Garde Women, Activism & Dissent, Tate Modern, London, UK, May 2019
︎British Library Late, Writing: Making Your Mark exhibition collaborative events, British Library, London, May 2019
︎Decriminalize The Ornament: The Pleasures of Pattern
Cambridge, UK, November 2018
︎Corrrective, a collectiveexhibitionLethaby Gallery, London, UK Nov 2018 - Jan 2019
︎Creative Unions / London Design Festival,Lethaby Gallery, London UK, 15 Sept- 27 Oct 2018
︎MAKE, Lethaby Gallery, London, UK, 21-24 July 2018
︎Poster Parade, Transport London Museum, UK, May-Sept 2018
Nasty Women North East,Newcastle, UK, Praxis Gallery
Degree Show 2: Design, Central Saint Martins,London, UK, 19-24 June 2018
︎
I Don't Know Her Work But I Know Her Name
,Window Gallery, CSM, London, UK, December 2017 - January 2018
The Molecular Project 2: Artists in Wonderland, Greece, August 2010
The Molecular Project 1: Sinestesia,Greece, August 2009