Interactive sound installation created in response to a brief set by Warp Records
to promote the album of the experimental duo ︎
(The) Hypothetical Prophets
.
Inspired by Szajner's -one of the prophets- unorthodox way to create sounds, the attempt is to create a machine that responds to people's movement.
[Made in collaboration with ︎
Anoushka Khandwala + technical help by Sion Fletcher
.]
︎work: Hypothetical Prophets
︎home
︎read more
The (Hypothetical) Prophets were a collaboration between French electronic pioneer Bernard Szajner and British musician Karel Beer, recording something of a Soviet-themed concept album under the pseudonyms Joseph Weil and Norman D.Landing.



We were asked by Warp Records to reinvent the album launch:
Be as inventive as possible to promote a new Warp Records artist on zero budget.
[THEY WILL NOT SHOW THEIR FACE. THEY ARE PRIMARILY ARTISTS]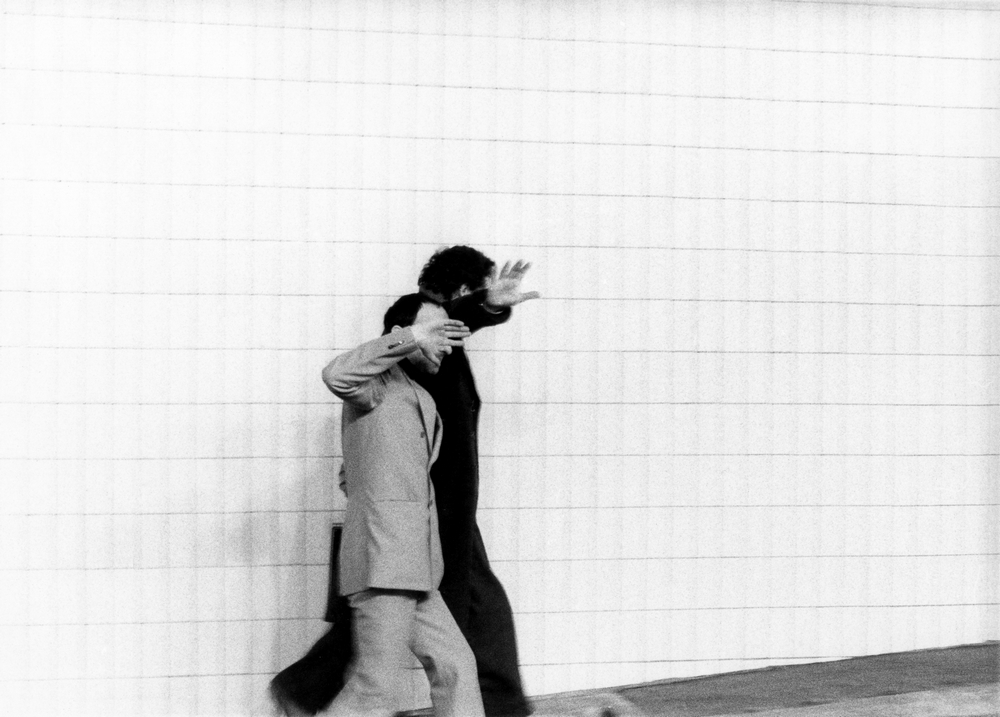 The project is directly inspired by one of the two Prophets, Bernard Szajner. His frantic, outraged music - employing both electronics and traditional instrumentation - whirls at such a pace that the division between 'pure' and 'machine' music blurs completely.
Szajner is the inventor of the Lazer Harp- an electron- ic-musical interface with which musicians can generate harp-like sounds by palming the laser beams projecting out of it. Snajner is a visual artist and theorist. He builds improbable sound machines that produce unexpected musical outputs.
[THESE INSTRUMENTS HAVE A FORM OF LIFE.
I LIKE THE IDEA TO HAVE TO FIGHT WITH INSTRUMENTS TO MAKE MUSIC. A KIND OF A HUKAI SPIRIT.]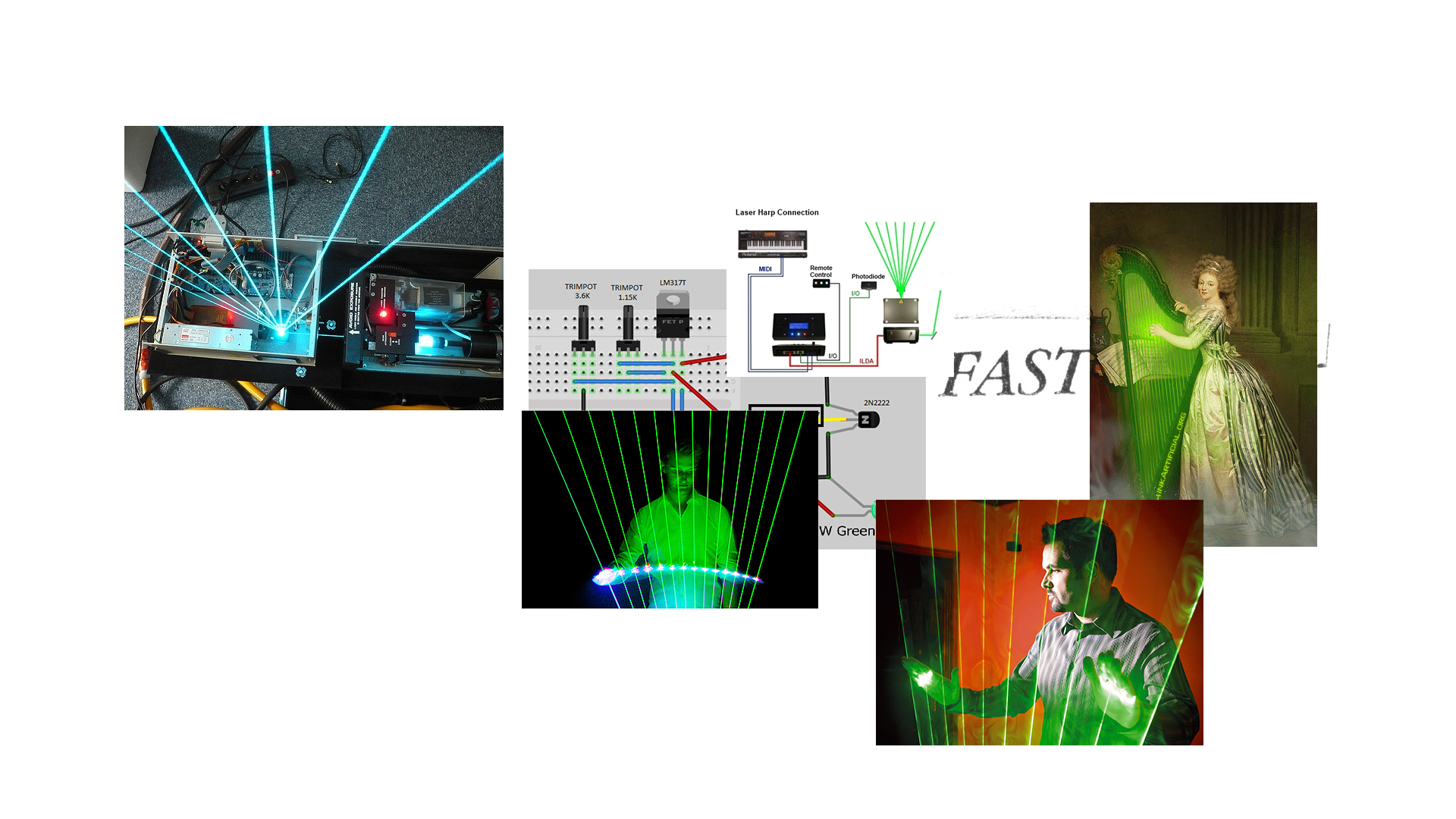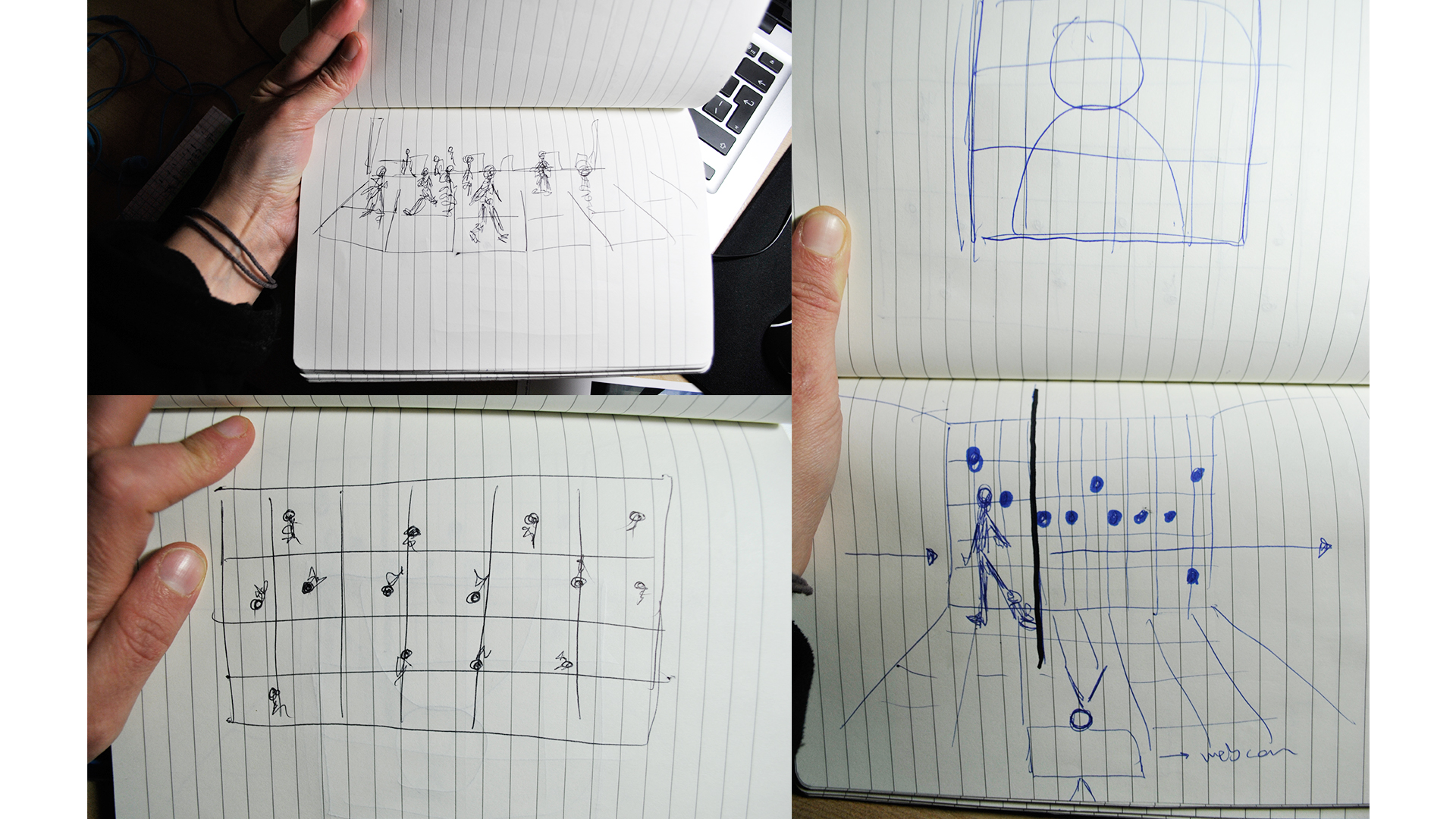 The idea for this interactive sound installation is based on the unorthodox way Szajner created sounds. The attempt is to create a machine that responds to people's movement.
Just like a trackbar, people will have to move forward in order to play the musical track. If they wish to listen to the whole track they will have to move forward until it ends. If, on the contrary, they wish to experiment going back and forward, they can remix the sounds to create new versions of the original.
For the technical part, we collaborated with Sion Fletcher, specialist Technician Web, and Open Source, that helped us develop a processing code specifically for this installation and build our prototype. By hacking the laptop's camera and mapping the projection in many continuous sections, we managed to link each section to sound clips from a prophetic track.
The camera would track the movement and would play the sound clip linked to each section. The red rectangles that defined each section they then became the prominent aspect of the project's visual identity.