All The Projects I Never Did
2018
What happens to the projects that we thought out in details in our heads?
What is the destiny of all the projects for which we researched, planned materials, size, context, audience and even technical backlashes, but we never realised?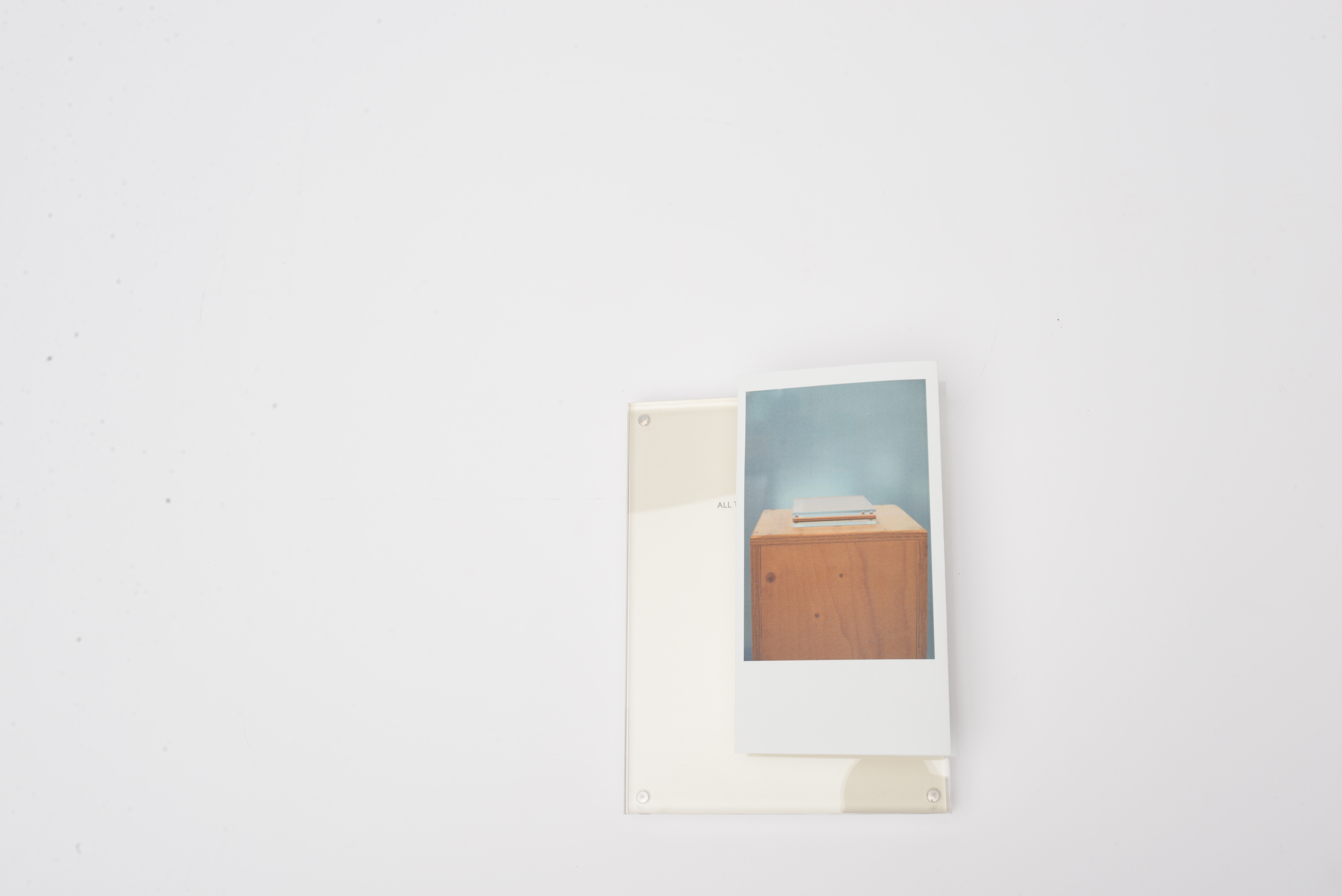 The project is linked directly to some core ideas from conceptual art; in particular, Sol Lewitt's Paragraphs on Conceptual Art, 1967 and Lawrence Weiner's Declaration of Intent, 1968.
Thus, I attempt to apply the 'rules' of conceptual art on design.
1.) The artist may construct the piece.
2.) The piece may be fabricated.
3.) The piece need not to be built.
becomes:
1.) The Designer may construct the piece.
2.) The piece may be fabricated.
3.) The piece may not to be built.


01.

I designed a letterpressed written text that describes the project itself, written in conditional, placed in a plexiglass box and performed by different people.
The choice to have it letterpressed wants to manifest the importance that these ideas have had in my mind while I was planning it, the seriousness of intent, the precision and perseverance with which they were thought.
The conditional tense wants to make the audience feel as co-authoring the piece by imagining it, while the performative recording of it will detouch it for a moment from its materiality by being the first stage for experiencing it.






The initial challenge was to write a piece of design instead of making it. That challenge became, instead, how to initiate a discussion around design narration.



02.

The second installation consists in a pair of headsets placed near an exhibition space (gallery, museum) that activate a recording once they are put on.
The recording is a collective reading of the final meta-project; a text about the project itself.
No information leaflet or title accompanies the installation.